Air Duct Cleaning
Best View Services (BVS) offers the Rotobrush® Air Duct Cleaning System for superior results. This advanced cleaning method is the only one that brushes and vacuums at the point of contact, eliminating the use of harsh chemicals such as sealers. You are left with the assurance of fresh, clean and virtually contaminant-free air in your home or office.
Our quality maintenance program consists of the following steps:
1. Inspecting your system air ducts with our video inspection system to show you where the trouble spots are.
2. Rotobrushing your entire system. The Rotobrush air duct cleaning machine uses source removal techniques by agitating and vacuuming the dirt and debris at the point of contact inside the ductwork. Also, the Rotobrush system uses HEPA filters, so no dirt and debris will be released back into your house.
3. Cleaning the air handler, including the blower, squirrel cage, coils, and the condensation pan.
4. Optional is fogging an environmentally safe and EPA registered antimicrobial into the ventilation system. This treats the air ducts and leaves behind a pleasant scent for a couple hours. There is a non scented option upon request.
5. Post inspect the air ducts with video inspection to show you that your air ducts were cleaned the right way.
Be sure to look for a company that uses point of contact source removal techniques like the one explained here and the uses video inspection – seeing is believing!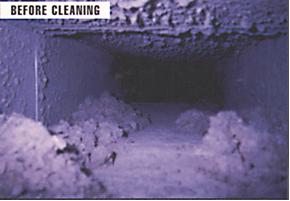 The Air Duct Cleaning Specialist ADCS technician cleans from the register towards the furnace with the rotating brush that has a powerful vacuum right behind it. This brush was designed to be gentle enough for flex ducting but agressive enough for metal ducts.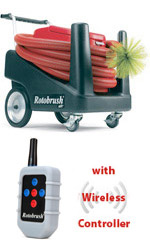 Call NOW for Your FREE Quote (707) 226-9814
Check out our blind cleaning services on the next page.